IDM is a powerful download manager that helps users to download files quickly and easily. It supports a wide range of file types, including large files such as ISO and 4K Videos.
IDM also has advanced features such as auto pause, resume, restart, and schedule downloads, which make it even more convenient for users with slow internet connection. With its intuitive interface and fast speeds, IDM is the perfect choice for anyone who wants an efficient way to download files from the Internet.
It is proprietary software, costing around $24.99 (single PC license).
If you're looking for an open-source download manager that has all the features IDM offers or an alternative with more features and customization options, this article covers everything.
I listed the best 3 open-source alternatives to IDM (Internet Download Manager). All of them are free for personal as well as commercial use. Let's get on the list.
Free Download Manager
Free Download Manager (FDM) is a great open-source alternative to IDM with plenty of features including fast downloading speed, support for HTTP/FTP/BitTorrent protocols, a multilingual interface, and more. The software also supports torrents without the installation of any third-party application, as well as subtitles from opensubtitles integration using an API key authentication system that requires no registration whatsoever.
Features
Remote Control (Create new downloads on a remote PC/Mac using your Android device. Both need FDM installed.)
Add-on support
BitTorrent support
Enhanced audio/video files support
Download acceleration
Resuming broken downloads
Smart file management and powerful scheduler
Adjusting traffic usage
Multilanguage support
uGet
uGet is another alternative worth considering if you're looking for an open-source download manager solution with numerous capabilities such as scheduling tasks at specific times & bandwidth control features so you can limit uploads & downloads rates according to your needs without ever having any problems related to slow speeds caused by traffic congestion etc.
This program also offers additional plugins like Clipboard Monitor, which allows users to capture links automatically when they get copied onto the clipboard memory buffer, along with many other useful features available through extension packs available directly within the software's main window itself!
Features
Multi-Connection Downloads
Browser Integration
Download YouTube Videos
Clipboard Monitor
Batch Downloads
Multiple Mirrors/Sources
FTP Login & Anonymous FTP
FreeRapid Downloader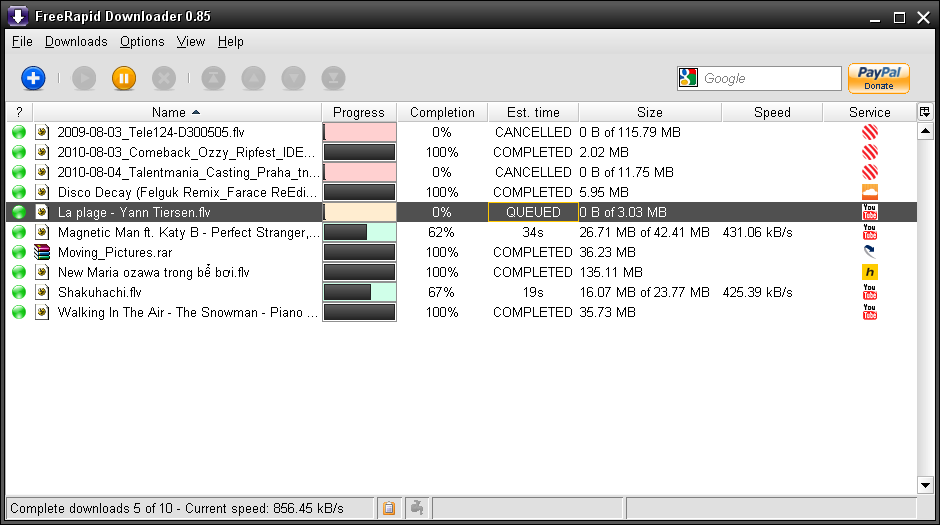 One of the best free alternatives out there in the marketplace today comes straight up from the official project website known under the name FreeRapid Downloader; this intuitive yet powerful piece of software works perfectly both on Windows platforms alongside others based on Unix variants thanks largely due to its solid Java programming foundation allowing vast array of options when compared against similar solutions found elsewhere around internet world right now!
This program boasts an impressive list of core functions ranging anything from auto shutdown feature allowing automated deactivation of machine once download task completion time expired all the way down to online remote access capabilities making possible start stop resume transfer operations directly through the browser window itself – there really isn't much else to ask here!
Features
Support for concurrent downloading from multiple services
Downloading using proxy list
Support for streamed videos or pictures
Download History
Smart clipboard monitoring
Automatic checking for file's existence on the server
Auto shutdown options
Automatic plugins updates
Simple CAPTCHA recognition
Works on MS Windows (all, including Win7 and Win8), Linux, and macOS
Xtreme Download Manager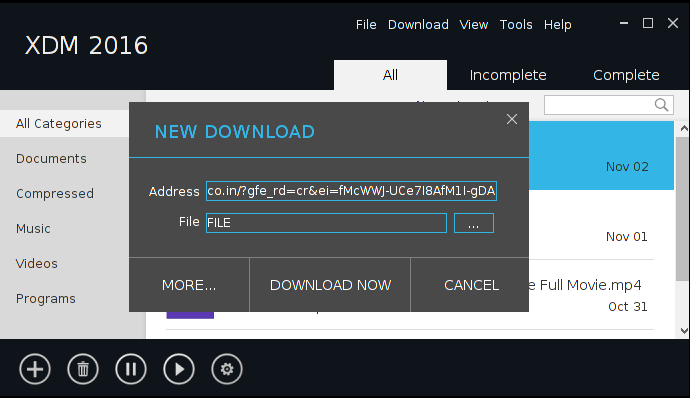 Xtreme Download Manager is a powerful tool to increase download speed up to 500%, resume broken/dead downloads, schedule downloads, and many more. It integrates with the most popular browsers like Firefox, Google Chrome, Microsoft Edge, and Internet Explorer. Let me know in the comments if any of you guys still using Internet Explorer. [Source Code]
Features
Download any streaming video
Download 5 times faster
Smart Scheduler, Speed limiter, and queued downloads
Support for proxy server, authentication, and other advanced features
Conclusion
In conclusion, IDM is a powerful and efficient download manager that offers a wide range of features and a user-friendly interface. However, for those looking for open-source alternatives, there are several options available that offer similar or even more advanced capabilities.
The Free Download Manager (FDM), uGet, FreeRapid Downloader, and Xtreme Download Manager are all great options that are free for personal and commercial use.
Each of these alternatives offers unique features such as remote control, add-on support, BitTorrent support, download acceleration, and more. Ultimately, the best open-source alternative to IDM will depend on the specific needs and preferences of the user.