Tubebuddy is a tool that helps you grow your new YouTube channel fast by providing you with organized data, useful tips, and helpful tools.
It has a plethora of features to help you optimize your channel and content, from keyword research to video SEO, analytics tracking, and much more. It even has a built-in commenting system that allows you to quickly respond to comments from viewers.
The free version of Tube Buddy is enough for new YouTube channels in my opinion but I recommend you upgrade to the pro version if your budget allows it.
Without wasting any more time, let's take a look at 5 easy tips that can skyrocket your growth on YouTube using Tube Buddy.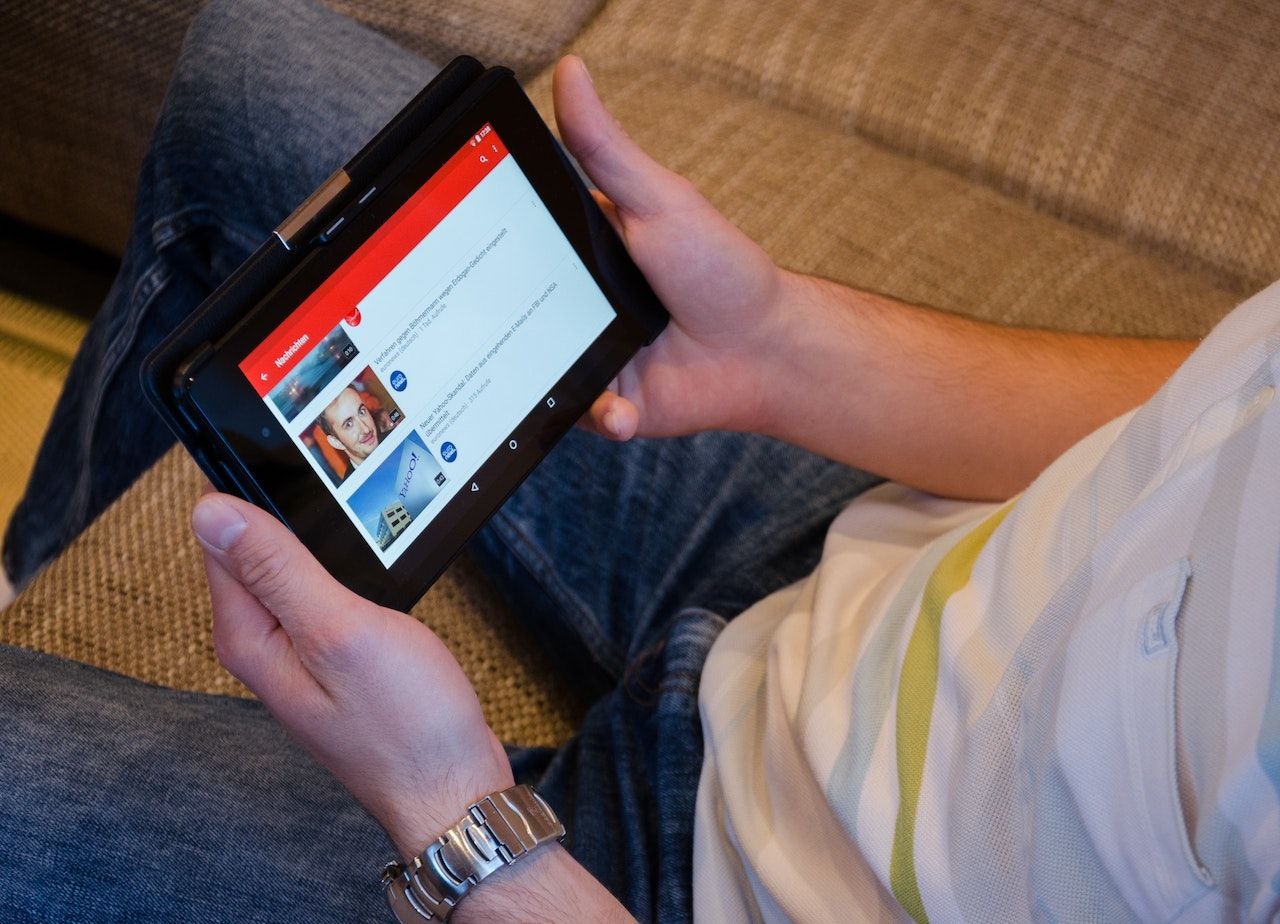 To quickly grow your new YouTube channel, use Tube Buddy to:
1. Optimize the Title of your video
Research relevant keywords: Use TubeBuddy's keyword research tools to find relevant keywords that people use to search for videos like yours.
Use keywords in your title: Include the most relevant keywords in your YouTube video title. Make sure they are placed at the beginning of the title for better visibility and more clicks. CTR is an important ranking factor for SEO, better titles and thumbnails have proven to increase CTR.
Make it clickable: Use words that will make your video stand out from the rest and entice viewers to click on it but make sure you fulfill the searcher's intent and don't make false claims. For example, if you mention "Download Link Included" in the video title then make sure you have the download links in the description.
I recommend you read this article which elaborates on Power Words by Rank Math. Although it is intended for WordPress it is still relevant for YouTube also.
Keep it short and simple: Avoid using too many words as this will make your title look cluttered and confusing. Aim for around 60 characters or fewer for the best results.
Test different titles: Try out different titles to see which one gets more views and engagement from viewers. TubeBuddy's A/B testing feature can help you track the performance of each title.
2. Analyze your competitors
Use the Channel Comparison Tool to compare your competitor's channel performance with yours, and identify areas where they may be outperforming you.
Analyze the tags your competitors are using on their videos, so you can find out what keywords they're targeting and adjust your own content accordingly.
Utilize the Bulk Processing Tools to analyze multiple channels at once and get an overall picture of their video performance.
Compare video performance on different social platforms to see where your competitors may be more successful than you.
Use Tube Buddy's Suggestion Tool to get insights into what type of content is trending in your niche, and create content that will appeal to viewers in the same way as your competitors' content does.
3. Promote your videos
Use Tube Buddy's share buttons to easily promote your videos across social media platforms and other websites.
Tube Buddy's social share buttons allow your viewers to easily share your YouTube video on various social media platforms like Facebook, Twitter, Pinterest, WhatsApp, etc.
To use them, simply go to the video you want to share and click on the social share icons at the bottom of the page. From there, you can choose which platforms you want to share your video on and customize the message that will appear when it is shared.
4. Grow your subscriber base
Use Tube Buddy's features such as custom end screens and cards to encourage viewers to subscribe to your channel.
Tube Buddy Custom End Screens are images inserted at the end of your YouTube videos that encourage viewers to subscribe to your channel. They usually contain a call to action, such as "Subscribe Now" or "Like and Subscribe", along with a link to your channel.
This encourages viewers to take the next step and become a subscriber, helping you grow your new YouTube channel fast.
5. Engage with viewers
Use Tube Buddy's comment management features to quickly respond to comments on your videos and build relationships with viewers.
You can customize the comments to be specific to each video, allowing you to have meaningful conversations with viewers and build relationships with them.
The tool also allows you to save time by automatically responding to comments on your own videos, and you can use the tool to monitor and respond to comments on other videos in your niche.
Conclusion
In my opinion, TubeBuddy is an awesome tool that has the potential to help you grow your new YouTube channel fast.
The keyword research feature helps you select the best keywords for your videos so that potential viewers can find them more easily. It also provides detailed analytics for your videos, so you can see exactly how many views, likes, comments, and shares your videos are getting. This helps you understand what content works best for your audience and allows you to adjust your strategy accordingly.
The SEO feature helps you optimize the titles and descriptions of your videos so that they appear higher in search results. This increases the chances of people finding them when they search for related topics. This also helps increase your chances of ranking higher in YouTube's algorithm, which also increases the likelihood of people finding your videos.
The comment system is a great way to interact with viewers and build relationships with them. You can respond quickly to questions or comments from viewers and even trigger automatic responses based on certain words or phrases. This helps build trust between you and the viewers and encourages them to come back for more content.
Overall, TubeBuddy is an incredibly useful tool for any YouTube creator looking to improve their ranking and reach more people with their videos.
Thanks for reading this post. Feel free to share your thoughts in the comment below.
FAQ
What is tube buddy?
Tube Buddy is a Chrome Extension that helps YouTube Creators optimize their channels, increase views, and grow their audience. It provides a suite of tools that help with content optimization, video analytics, channel management, and more.
How to use tube buddy?
Tube Buddy is a YouTube optimization tool used to help YouTube users grow their channels and reach more viewers. It provides tools for researching keywords, optimizing tags and titles, analyzing videos, and finding influencers in your niche.
To use Tube Buddy, you will need to install the browser extension and log in with your YouTube account. Once you are logged in, Tube Buddy will provide helpful analytics and suggestions on how to optimize your videos for maximum reach.
How much TubeBuddy Costs?
Tube Buddy offers many features for free but there are some paid features that you can access by upgrading to pro plans. Feel free to check out the pro plans by clicking here.
How to use tube buddy keyword explorer?
Enter a keyword into the search bar and press enter.
A list of related keywords will appear.
Select the keyword you want to explore.
A new page will appear with information about that keyword, including search volume, competition, and suggested bids. You can use this information to make better decisions and plan your content accordingly.
How to cancel tube buddy?
To cancel TubeBuddy, you'll need to go to the TubeBuddy website and find the "My Account" page. Once there, you'll be able to find an option to cancel your subscription. Follow the instructions provided to complete the cancellation process.
What does a tag score mean in tube buddy?
A tag score in TubeBuddy is a rating given to a video based on the quality of its tags. It is calculated by taking into account several factors such as the relevance of the tags, the amount of information they provide, and how often they are used by other content creators. The higher the score, the better optimized your video's tags are for search engine optimization (SEO) purposes.
How to turn off tube buddy?
If you want to turn it off, you can simply log out of your Tube Buddy account or uninstall the browser extension. Alternatively, you can disable the extension if you don't want to use it temporarily.
Next Post –Survey Sites – 25 Best Survey Sites To Earn Quick Cash